¡Bienvenido!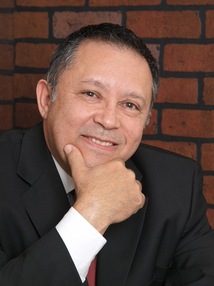 Sound Doctrine Ministries está dedicado a promover la sana doctrina y el ministerio del Dr. Hugo E. García, pastor principal de la Iglesia Bíblica Fundamental de La Habra, CA.
Nuestro deseo es poner a su disposición los edificantes y desafiantes mensajes predicados por el Dr. García a través de audio y video, y artículos que le ayuden en su crecimiento espiritual.
El Dr. García fundó la Iglesia Bíblica Fundamental en 1986 y ha sido su pastor desde entonces. Realizó estudios de Ingeniería Civil en la Universidad de El Salvador. Es graduado en Ministerio Pastoral de la Escuela de Ministerio del Sur de California (ahora Seminario Bíblico Fundamental). Obtuvo una Maestría en Ministerio en Talbot School of Theology de BIOLA University en California, una Maestría en Linguistica Aplicada de la Universidad de Jaén, España, y su Doctorado (Ph.D.) en Teología en Pacific International University. Es Director de Programas y profesor del Seminario Las Américas, profesor del Seminario Bíblico Fundamental por 29 años, y fue profesor de Español en Biola University. Está casado y tiene 4 hijas.

Welcome!
Sound Doctrine Ministries is dedicated to promote sound doctrine and the ministry of Dr. Hugo E. García, senior pastor of Fundamental Bible Church of La Habra, CA (Iglesia Bíblica Fundamental de La Habra, CA).
Our desire is to make available the edifying and challenging messages preached by Dr. García through audio and video, and articles that may help your spiritual growth.
Dr. García planted Fundamental Bible Church in 1986 and has been its pastor since then. He did Civil Engineering studies at the University of El Salvador. He holds a Bachelor of Arts in Pastoral Studies from Fundamental Bible Seminary, a Master of Arts in Ministry from Talbot School of Theology at Biola University, a Master in Applied Linguistics from University of Jaén (Spain), and a Philosophy Doctorate in Theology from Pacific International University. Dr. García is the Director of Programs and Development and professor at Seminary of the Americas, professor at Fundamental Bible Seminary for 29 years, and a former professor of Spanish at Biola University. He is married and has four daughters.

---